3 Essential Vocal Recording Tips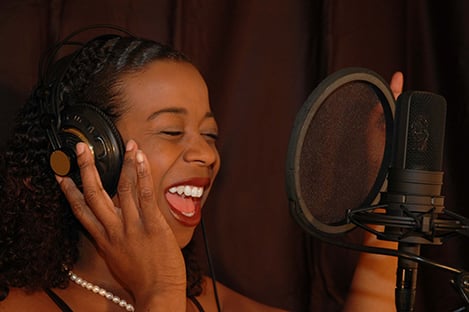 Vocal recording is one of the most important studio activities, and it's truly an art unto itself. Failure to prepare, or a lack of understanding of the art will make it difficult to achieve high quality vocals in studio, and bad vocal recordings equate to bad songs. We've put together a few tips to help you master your vocals when recording in studio. You know what they say, "time is money", so it's best to fully prepare for your session and gather all the information you can so you can put your best voice forward.
Practice, Practice, Practice!
Being able to deliver your songs on pitch, with good tone is a crucial factor when recording in the studio. If you haven't practiced your song, this will prove very difficult, and you may end up wasting a lot of time trying to perfect the song. So, before going in to the studio, ensure that you find the right key, know the melodies and lyrics inside-out, smooth out pitch and range difficulties, and lock in the rhythm of the song.
Maintain the proper distance from the mic
Vocal mics are usually directional, or cardioid designs, which pick up sound best from the front, and mostly reject sound from the rear. The general rule of thumb is to keep the microphone approximately 6 to 12 inches away from your mouth. This is to avoid picking up unwanted room reflections and reverberation. Use a pop-filter, if available, to reduce unwanted plosives and sibilance.
Select the right headphones
Always use closed-back headphones when tracking/recording. They provide the most isolation, so there's less leakage back into the microphone. If you're an artist or musician, it's best for you to invest in a pair for yourself. Some good brands to look for are AKG, Sony, and Sennheiser.