80% Business + 20% Music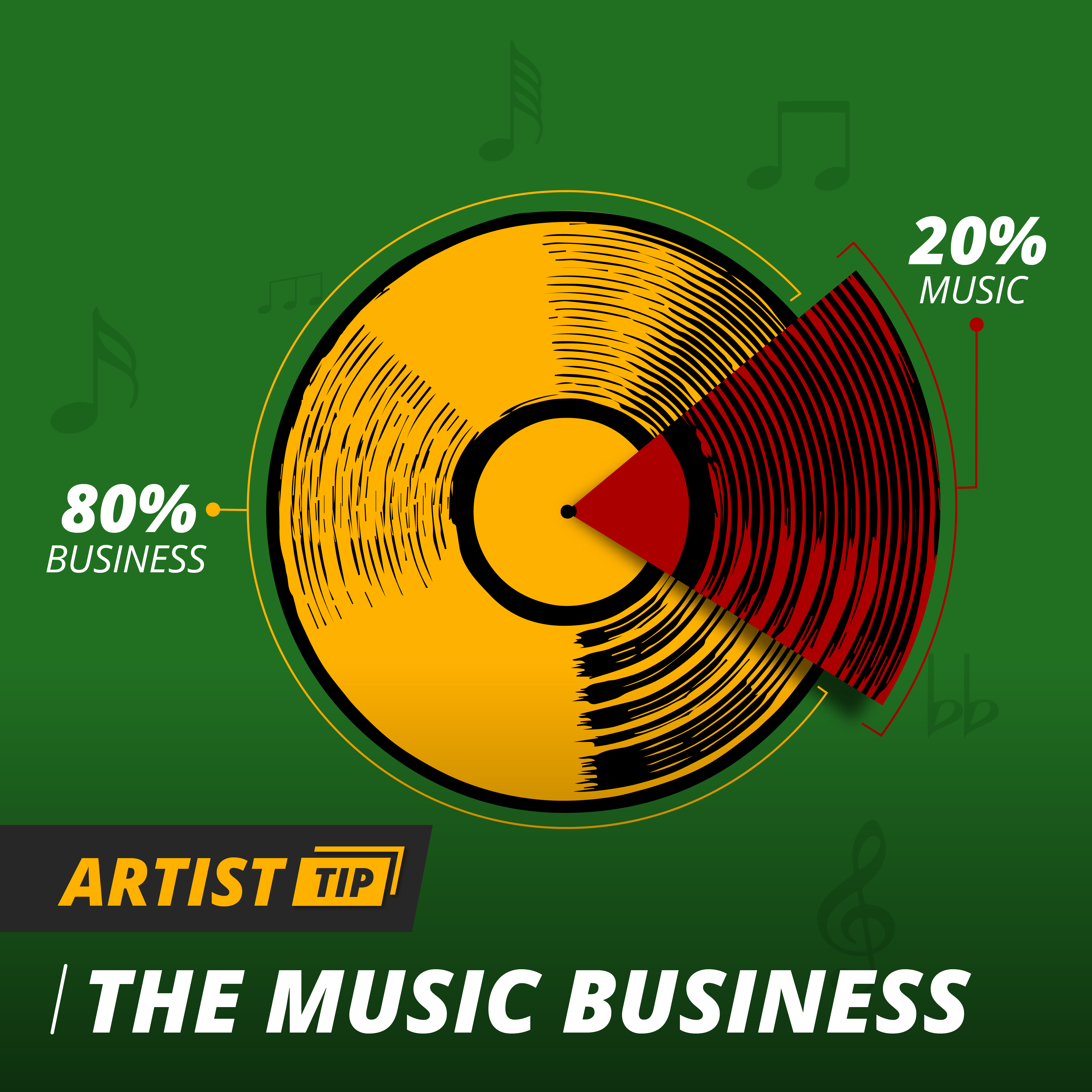 Contrary to popular belief, the music industry is actually only 20% music and 80% business. The majority of the meaningful activity in the music business happens on the business side and not on the creative side. This means that without adequate knowledge on how to manage and market yourself, your career will likely be short-lived. Here are some business tips to help you grow your 20%.
Identify Your Audience
Firstly, let's get this straight, your target audience is NOT "everyone". The more you know about who your specific audience is, the easier it will be for you to reach them and market to them. Getting to know your audience does not necessarily require expensive research, in fact, you can start today by posting meaningful questions to your social media platforms. Ask your followers what they'd like to hear, who they'd like you to collaborate with or even where they will like you to visit. 
"If You Build It, They Will Come"?
A lot of new artists put a great amount of time and energy into writing and recording and they think that's enough to make them successful. What happens after you're done with recording is oftentimes far more important than what happens in the studio.
Releasing a song without promotion is like building a store in the middle of nowhere and expecting people to show up. 
Make sure you have a well thought out plan for promotion, so your songs don't fall flat when you release them. Get expert help if you need to (you need to). 
Build Your Brand
In today's world, fans expect artists to be more than just a person singing a song. They expect a lifestyle brand that they can latch on to. Now, more than ever, it is important to see your music as the main part of your artist brand. Sit down with your friends or team and brainstorm what your brand should look and sound like. Start with what image you naturally emanate and then determine what values, style and emotions you would like to embody. The combination of these will give you a reference that can be used to create your songs and promotional content around.
Want more tips like this delivered straight to your inbox? Click Here