Daily Success Routine for Artists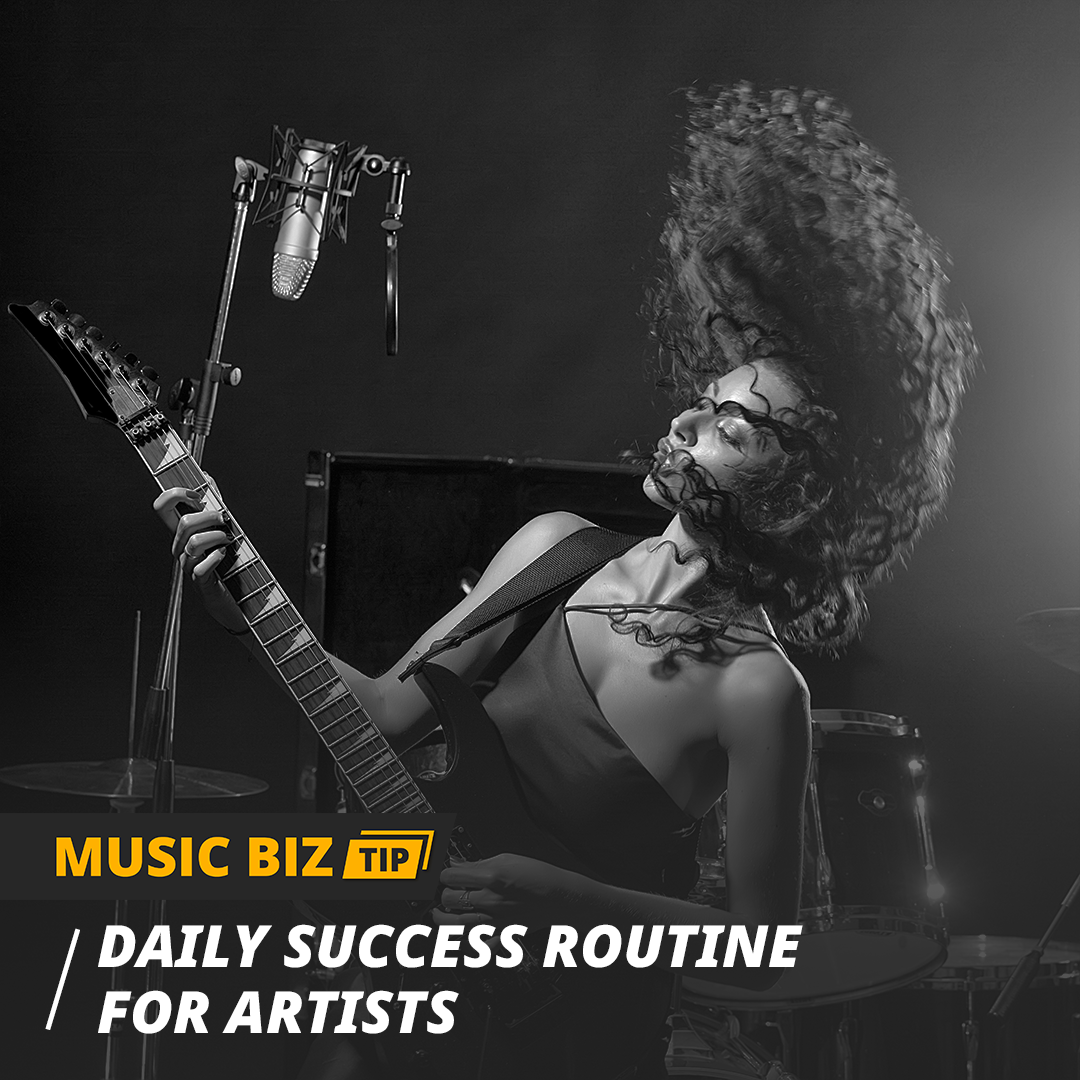 A new year can bring new opportunities if you allow it to. To help you form better habits as an independent artist, here are some things you should consider implementing in your daily routine. 
You don't have to wait until the new year to get started with these, either! Start forming these habits today. 
Practice Your Skills 
You know what they say: "If you don't use it, you'll lose it".
The same is true for your music skills. You're probably not writing or recording music every day, but you should keep flexing your music muscles to become a better artist over time. 
Work on your songwriting skills, your performance stamina or even your enunciation of your lyrics every day. 
Engage With Followers and Fans 
As you work to grow your social media following, you have to ensure you keep them interested in you and your music.
Take time out every day to engage with them. 
Engagement doesn't have to take a lot of time; you can simply ask questions or give them a quick update using the Story feature on social media or respond to comments and DMs.
Take Time for Yourself 
Burnout is a real thing, and it affects so many artists because they believe that if they hustle super hard and are always on the "go", they will make it big in the industry. We're here to tell you that you can hustle while not going overboard. 
To avoid burnout, remember to take time out for yourself to do leisurely activities.
You can use this time to exercise, play a sport you like, read, or any other hobby that will give you a break from everyday stress. 
It can even help you be more creative, and you might find inspiration to write new lyrics for upcoming music. 
Learn Something New 
Especially in the early stages of your career, you don't want to skip learning about the music industry and music marketing. 
Find articles, take courses (like our Music Promotion 101 Course) or study other successful artists to learn how to improve your career. The more educated you are about the music business, the more prepared you will be to leap through when the door of opportunity opens.
Sleep
This is non-negotiable.
Lack of sleep affects attention, reaction time, memory, mood and overall immune health.
If you work a full-time job while pursuing music, you might think that giving up sleep is the only way to accomplish both, but we can guarantee that not getting enough sleep on a daily basis will negatively affect at least one of them: either your job will suffer, or your career will suffer, and we know you can't afford for either to happen. 
Staying committed to your career might seem difficult at first, but staying consistent with a healthy daily routine will help you make small improvements every day.